Possible Berea College Visit
I am always amazed by the places my writing takes me!
I have been contacted by educators at Berea College about a possible author visit in the spring. You can't read very much about Appalachia without running into Berea. It was the first college in the south to be coeducational and racially integrated. Berea doesn't charge tuition and only admits students from families with limited resources.
You can read more about Berea here: https://www.berea.edu/
My book, SHE SANG FOR THE MOUNTAINS resonates with the professors at Berea because Jean Ritchie was from Kentucky and her cousins still perform at the college.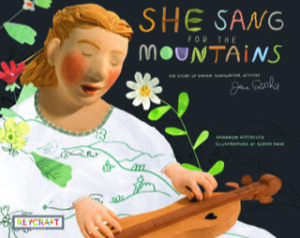 And my forthcoming book, OF WORDS & WATER is of interest because the subject, Wilma Dykeman, was on the Berea board of trustees. I've never been to Kentucky, so fingers crossed this adventure pans out!