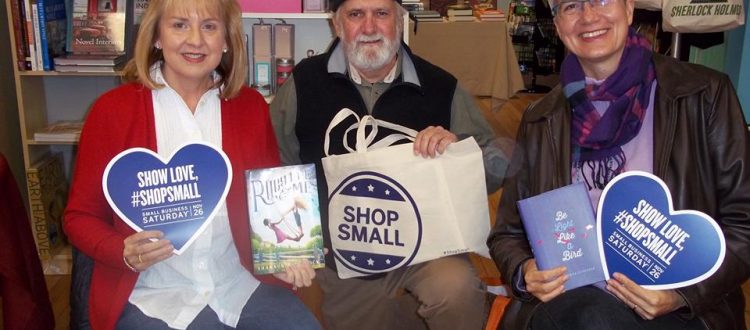 An Author Podcast And #SHOPSMALL
On Saturday, I participated in my first ever podcast along with fellow Middle Grade author, Monika Schroeder. Our host was Ken Butcher, and you can listen to us at The Middle of the Air. Here's a picture, with Ken in the middle: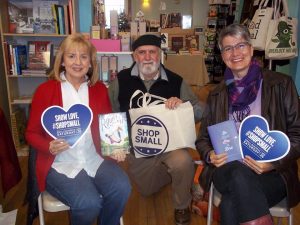 Immediately afterward, Monika and I signed books at Novels And Novelties, (Hendersonville, NC), for Small Business Saturday. My book is RUBY LEE & ME and Monika's is BE LIGHT LIKE A BIRD. Novels And Novelties has  lots of signed copies on hand, so please stop in, and consider giving books for Christmas!