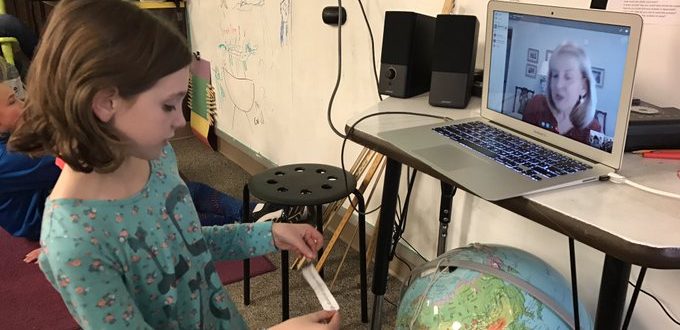 World Read Aloud Day! #wrad17
On February 16th, I participated in my first World Read Aloud Day. I Skyped with kids in Asheville, North Carolina, Hagerstown, Maryland, Hutchinson, Kansas, and Romeoville, Illinois. Since a couple other schools wanted time slots I had already filled, I'll be offering a second day of Skype visits on March 7th.
Some of the educators posted pictures on Twitter, not my most flattering poses, but still loads of fun!