First the bad news–I've ignored my blog for over three months. Now for the good news–I finished a novel in the meantime! My agent is having a look at it now, and we'll see if she sends me back to the revision cave, or deems it ready for submission.
My agent and one of my editors, (Wiley Blevins), were at ALA and snapped this picture together holding my books!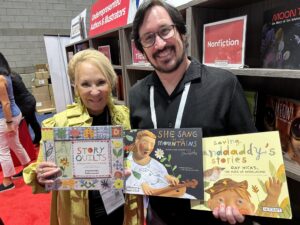 I got my first peek at the illustrations for my next picture book, OF WORDS & WATER–The Story of Wilma Dykeman, Writer, Historian, Environmentalist. The tentative publication date is April 16th, 2024.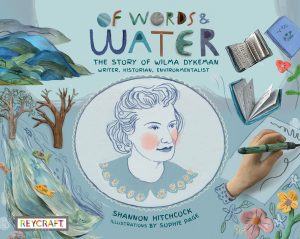 I was interviewed by 2 Kid Interviews for their YouTube Channel. The girls kept me on my toes by firing ten rapid questions. You can watch the interview here:
My novel, ONE TRUE WAY was one of the books featured in a blog post on Back to School Books From the Mixed Up Files of Middle Grade Authors. You can see all their recommendations here: https://fromthemixedupfiles.com/back-to-school-books/?fbclid=IwAR3k_ukSCRaXIjEZRGNv04CyxwtvXV8m2VuBwYxrFHPn2LIqpNqEBDl2tjw