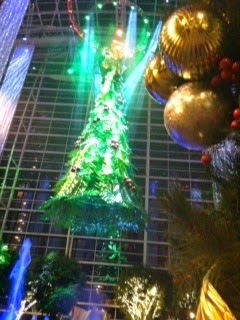 Wishing everyone a happy holiday season and an early book birthday to my novel, ONE TRUE WAY, forthcoming on February 27, 2018!
I got the idea for writing ONE TRUE WAY at the 2014 NCTE convention, so it was especially fitting that I  signed Advanced Reader Copies, (ARCs) at #NCTE17. The picture below was taken in the atrium at the 2014 Conference, and I made a wish that my idea would grow into a published book: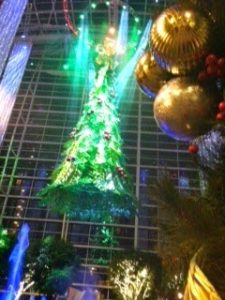 And it has!
Here's the cover art for ONE TRUE WAY:
At the 2017 conference, I spoke about ONE TRUE WAY on a panel with authors Karen Romano Young and Barbara Dee. Our moderator was University of South Florida professor, and past ALAN President, Dr. Joan Kaywell. Our topic was, "Breaking Sexual Taboos around Sexuality and Gender in Middle Grade Fiction."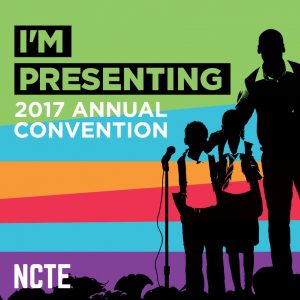 ONE TRUE WAY is about two girls who have a crush on each other. Samantha Johnson attends a conservative church that teaches homosexuality is a sin. Allie Drake has an accepting minister, but her church's official position is that same sex relationships are wrong. In the midst of their religious teachings, Allie and Sam struggle to find what's true for them.
As part of our panel discussion, Dr. Kaywell asked if my book can save lives. I don't know the answer to that, but my hope is that ONE TRUE WAY can serve as a lifeline for gay kids who are struggling with religion. I don't offer pat answers, but do point out that different people interpret the Bible differently. I also offer resources for further study in the Author's Note.
I so appreciate Scholastic sponsoring my trip to St. Louis. Being a Scholastic author never gets old!